artist and researcher
Recent collaborations have included working with two groups of embroiderers in international development contexts.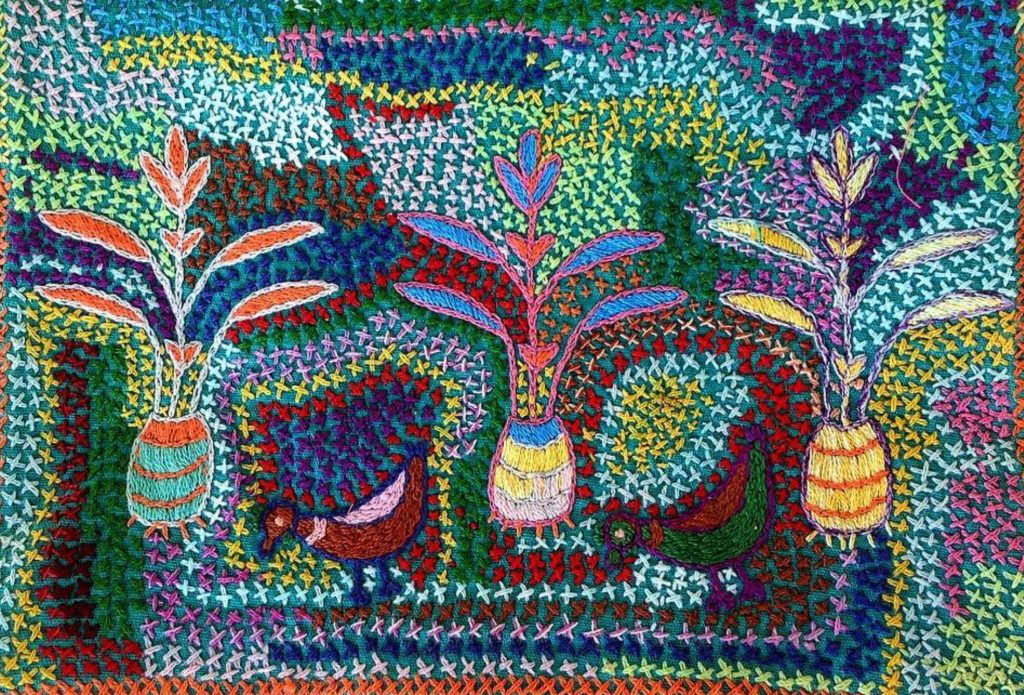 The Stitch Sainte Luce embroidery cooperative, in Sainte Luce, Madagascar, is a 100 strong women's cooperative of craftswomen who create their own embroidered designs and sell them across the south of Madagascar. The business is run by a core committee of 20 members, who have taught the other members in order to meet demand. Under the guidance of president Madame Vola Esterline, and vice president Madame Bako Kristoline, the cooperative is positioned to operate independently of SEED Madagascar NGO, which currently provides business training support.
Multicolores rug hooking project in Guatemala has recently been testing embroidery as a livelihood option for marginalised indigenous women. I collaborated with them in 2018 to provide technical embroidery training.